Established over 40 years ago, U.S. Legal Services offers the most comprehensive legal benefit plans with the best customer service in the industry.
To learn more about how we can help you, please select the category below that best describes you. To contact a representative of U.S. Legal Services at any time, please use the form below or call us toll-free.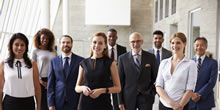 Find a legal insurance plan tailored to your individual needs and get the peace of mind you deserve.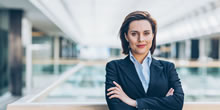 Learn how you can offer your employees peace of mind through a legal benefit plan.
Become our partner and build your business as we work together to give our mutual clients peace of mind.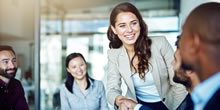 Find out how you can become a sales partner with U.S. Legal Services today.

FAMILY DEFENDER™
LEGAL INSURANCE
When you have a legal insurance plan in place before the need for legal help arises, you'll be prepared for the unexpected. With Family Defender, an attorney will be available when you need one.

CDL DEFENDER ™
LEGAL INSURANCE
As a commercial driver, you could face fines, suspension or even revocation of your license. CSA is fully active: defend your livelihood today with our CDL Defender™ legal insurance.

IDENTITY DEFENDER ™
IDENTITY THEFT PROGRAM
Identity Theft is the fastest-growing crime in the nation. With the Identity Defender, you have access to help from specialists who'll work with you to restore your identity and good credit.
U.S. Legal Member 007
Family Defender Member
" DS is a wonderful human being. When you call U.S. Legal Services, you are either hurting, have been hurt or are extremely upset. He listened and acted immediately when I brought my concerns to him. He told me he was working day and night to solve my problem, and for the first time ever, I felt as if he actually was. "