AFFORDABLE LEGAL INSURANCE
Our legal insurance plans give you the power to manage your legal matters simply and effectively. When you enroll in a U.S. Legal Services plan, you have easy access to the services of an attorney in your area, backed by the best customer service and support in the legal insurance industry.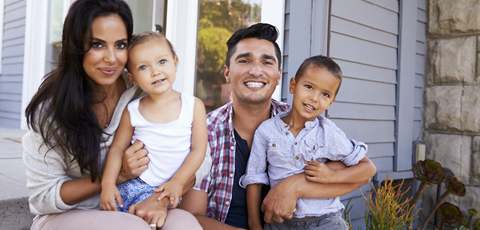 Our prepaid legal insurance puts you in control
With a high-quality legal insurance plan from U.S. Legal Services, you get more than a valuable service — you gain the peace of mind of knowing that good legal help is within your reach. In many cases, your legal matters can be resolved in a timely way, with fewer worries than you'd have when obtaining help from an attorney on your own.
We're always here to help.
When you become a member, you have easy access to all the information and support you need:
Log in to your online account, where you can view and create legal forms and wills, and research a variety of legal topics in our legal library.
Call us at 1-800-356-LAWS(5297) to have our customer service experts place you with the proper attorney to receive your benefits. We're always glad to assist you or answer any questions you may have about your legal insurance plan.
Be prepared with the legal insurance plan that's right for you.
Make sure you're ready if the need for legal help arises. Whether you're looking for affordable legal services for yourself or your family, are concerned with the potential theft of your identity, or are a commercial truck driver who wants to have legal representation in place, U.S. Legal Services has a legal services plan designed with you in mind:
Family Defender™ – is a legal insurance plan that makes legal representation easily accessible and affordable for everyone. It covers everyday legal matters, from estate planning and traffic citations, to family law and bankruptcy, with as few limitations as possible. The Family Defender™ has been recognized as the broadest and most comprehensive legal insurance plan in the industry by consumer groups.
CDL Defender™ – provides commercial truck drivers with access to legal representation. It's designed to defend commercial drivers like you when you receive citations while you're on the road, both in your commercial and personal vehicles. The CDL Defender™ legal insurance plan helps keep you on the road, earning money for yourself and your family.
Identity Defender™ – focuses on immediate fraud-related issues. It will educate you on preventive steps that ensure you're not victimized again. The Identity Defender™ helps you resolve fraud-related issues when time isn't on your side. Our highly trained specialists are here to listen and answer your questions, and work on your behalf to restore your identity and credit.
GET THE DEFENSE OF A COMPREHENSIVE LEGAL INSURANCE PLAN FROM U.S. LEGAL SERVICES
MEMBERS – REQUEST ADDITIONAL INFORMATION