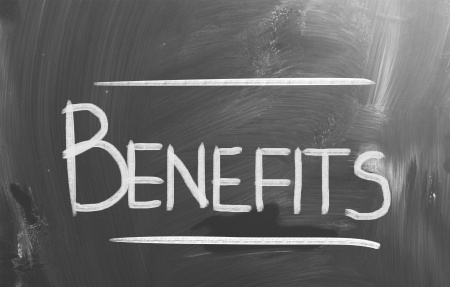 Economic pressures may be easing in some sectors, but finding new ways to control costs while keeping employees satisfied remains a top priority for employee benefits and HR professionals across the board. One way to keep costs in line while still offering competitive rewards to employees is through voluntary benefits and services, including legal insurance plans.
A 2013 survey of approximately 300 employers highlights the increasing interest in voluntary benefits. The survey, conducted by Towers Watson, showed that most respondents planned to enhance their core benefit plans or their rewards packages with voluntary benefits and services over the next few years. They recognize it as a solid strategy for closing the gaps in their employees' desire to enhance their health, security and more.
Why voluntary benefits, and why now?
Voluntary benefits are not new; they've existed in some form as enhancements to benefits packages for decades. What is new, however, is the evolution of voluntary benefits along with the changing needs and expectations of a changing workforce.  While voluntary benefits are currently tailored to the dominant baby boomer generation, the younger generations moving in as boomers retire are likely to find customized benefit packages that include a greater range of non-traditional benefits more appealing.
On the employers' side, voluntary benefits that are paid for (in part or entirely) by employees are especially attractive in the face of increasingly constrained benefit budgets.
Key survey findings
These are a few of the themes surfaced by the survey:
Identity theft protection, financial counseling and critical illness insurance are some of the emerging voluntary benefits and services that employers are considering offering in 2015.
Voluntary benefits and services are becoming more important to employers,  with about one-fifth planning to reexamine these benefits as part of their reward packages this year and nearly half doing so in 2018.
More than 80 percent of companies have added voluntary benefits to their current offerings while also rethinking the financial commitment to more traditional benefits.
The most important reasons for offering voluntary benefits and services included:
Enhance core benefit plans with more personalized offerings to fit employees' needs and lifestyle
Safeguard financial risks for employees
Attract employees
Offer employees lower-risk ways to lower out-of-pocket expenses
Among the most prevalent voluntary benefits and services being offered were those considered in the "wealth" category, which includes legal services, and those in the "security" category, which includes identity theft protection. Both of these offers are expected to grow in importance to the surveyed companies over the next two years.
Legal insurance and identity theft plans from U.S. Legal Services
To meet the growing demand for protection from the high cost of day-to-day legal matters and the threat of identity theft, we offer The Family Defender™ as well as our Identity Defender™ enhancement. These popular benefits help employers attract and retain employees, and help keep them more productive. Our legal benefits plans are available at no cost to employers and are simple to access and administer.
Learn more about our legal benefits plans or contact us anytime for more information.