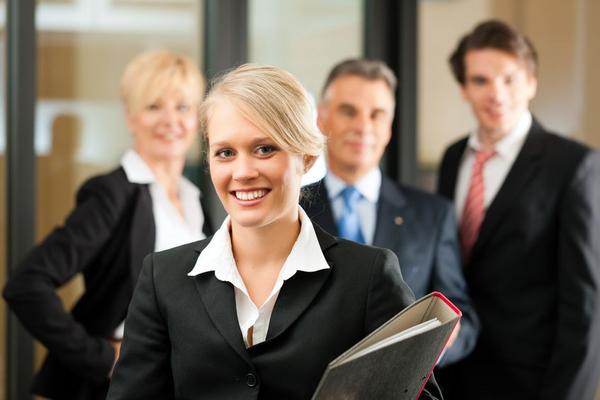 Legal Insurance Plans: A Smart Choice for Attorneys
People are increasingly looking to legal plans for help, notes the American Bar Association (ABA) in their article titled "What Attorneys Need to Know About Legal Plans," calling that "good news for attorneys." That's because attorneys can, through participation in group legal plans, "gain referrals, simplify payments, and reach clients who are better prepared."
Although legal insurance plans have been on the market for decades, the opportunities they hold for attorneys may not, as of yet, be recognized widely enough. That's likely because information provided on the subject usually highlights why group legal plans are so helpful for the plan members. So, in this post, we'll reverse engineer the process to highlight why being part of a group legal network can be highly beneficial for attorneys, as well.
First, put yourself in the shoes of the average consumer. Hiring an attorney is a challenging task for most of them, according to a survey conducted for the ABA. In this survey, 71 percent of the people polled had experienced an event over the past year where they could have used legal help. But, more than half of them did not reach out.
Why?
Well, consumers feel uncertain about how comfortable they'd feel about contacting an attorney, what the attorney can do, and how much the attorney will charge. Fortunately, as the ABA article points out, having a legal plan in place can help to remove much of that uncertainty about seeking legal services. Then, with more confident consumers who are willing to reach out to their group legal insurance network, the plan can therefore create new opportunities for in-network attorneys to meet this need.
How Legal Insurance Plans Work
Legal plans are part of voluntary benefits packages that employers are increasingly offering their employees, with these plans being an affordable way to make legal representation more accessible.
While there are differences in plan features among the various providers of legal plans, they all share the goal of giving ready access to some level of legal services to plan members. Some Employee Assistance Plans (EAPs), for example, offer limited consultations and a discount on legal fees. Comprehensive legal plans pick up where EAPs leave off and are designed to do much more.
The most comprehensive legal benefits cover the legal services that are needed most. These may include, but are not limited to:
civil actions
juvenile defense
personal injury
Chapter 13 bankruptcy
Legal insurance plans are administered through an employer's human resources or benefits department. Enrolled members usually have 24/7 access to a lawyer in the member's geographical area and, with few exceptions, can use most of their plan's specific benefits at no additional cost above their membership fees.
More About How Attorneys Can Benefit
The ABA explores more reasons why it makes good sense for attorneys to become part of a quality legal plan network. They include:
Free referrals: People who become members of a legal plan will seek the help of attorneys that are in their network. So, this gives attorneys exclusive opportunities to receive referrals from consumers—people who might not otherwise contact them.
Plan compensation: Attorneys are typically compensated by the plan, so they don't need to worry about collecting money from the clients themselves.
High visibility: Being listed as a plan's preferred attorney gives you high visibility, without needing to pay to advertise.
More savvy clients: Group legal plans often provide information about how to work with an attorney, which can make plan members who contact you more prepared than a typical client.
Plus, because consumers will be more likely to proactively talk to an attorney when they're covered by insurance, this allows for many problems to be more quickly resolved.
Here's one more point brought up by ABA, focusing on the flexibility that attorneys have when becoming part of this type of network. Many lawyers, they share, "have created a thriving practice solely based on their participation with group legal service plans." Others, the article notes, supplement their practice this way. No matter which path sounds more appealing to you, ABA says these opportunities are a "great way to grow your practice without marketing expenses or accounts receivable!"
The Advantages of Becoming a U.S. Legal Services Network Attorney
Our group legal services plans offer something for everyone. Employers gain a no-cost addition to their benefits packages, employees get greater peace of mind, agents have a new product to offer, and attorneys realize a new source of clients and accompanying revenue. In fact, our Family Defender Plan is the industry's most comprehensive, and our claims process is simple and automated with optional direct deposit.
As a network attorney, you will have the freedom to select which areas of law to practice within the plan, along with which counties you want to represent, and you will be paid according to a predetermined fee schedule. There are no costs to attorneys to join the U.S. Legal Services network of providers and, if you find that your practice has grown too much, you can cancel at any time.
Here's more information if you're interested in learning more about the benefits of becoming a U.S. Legal Services Network Attorney. When you click on this link, you can also watch a video testimonial by one of our network attorneys, Omar Farooq, Esq. He participated in this video after being part of our network for ten years. He notes that being part of the U.S. Legal network:
provides him with a great opportunity to get new clients
takes the stress of getting paid out of the equation
He appreciates how quickly we respond to his questions and how we provide a small family feel with our large network. If you have questions or are ready to get started, just contact us online or call us at 1.800.356.LAWS. We look forward to speaking to you!