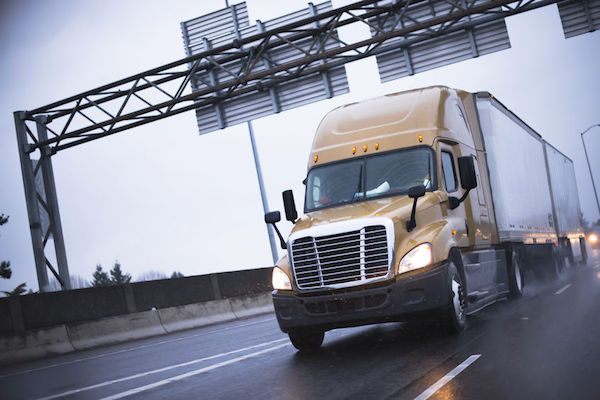 5 Ways Commercial Drivers Can Use Legal Insurance Benefits
Without a doubt, one of the most important assets a commercial driver can have is a clean driving record. And, because a commercial driving license is federally regulated, professional drivers must meet higher driving standards than a typical driver.
If you are a motor carrier, you know that having drivers with clean records is one of your company's most important assets. Drivers' good records can save you significant amounts of money, time and hassle, keeping your drivers on the road and freight moving.
Even the best, most experienced drivers can encounter legal issues on the road. When that happens, having legal assistance at hand is essential to protecting a driver's CDL. Our CDL Defender™ legal insurance benefits plan is an affordable way to provide that protection, offering these advantages and more:
#1 Protecting Drivers with Local Attorneys
Commercial drivers often drive in multiple states, and what's legal in one state may not be in the next. This applies to standard driving laws within a state, as well as numerous regulations and laws that apply specifically to commercial drivers. The latter includes those focusing on safety equipment and weight limits, hours of service standards, cargo securing, and more. Be sure to keep up with state driving laws as they change.
And, here's a tough reality. You, as a driver, can be as responsible and proactive as possible, and you can still get caught up in a messy legal situation because of complex and evolving state driving laws. And, when that happens, it always seems to be when you have tight deadlines to meet and deliveries to make.
To add to the challenges, you may be hundreds of miles away from home when an issue arises or citation is issued. If so,you need a highly qualified local attorney who understands Federal Motor Carrier Safety Administration (FMCSA) regulations, and who practices in the locale where the citation occurs.
It's easy to think, of course, that you'll simply drive in a way that won't lead to citations. That's the best strategy, but are cited drivers always at fault? The short answer is no, and that leads to the next reason why it makes sense for commercial drivers to have legal insurance benefits.
#2 Protecting Drivers with Roadside Inspection Citations
In the past, the FMCSA didn't have a consistently reliable way to track roadside inspection citations, at least outside of those with a guilty verdict. This could cause significant problems for drivers who received a non-guilty verdict or who had their case dismissed. In those cases, records often remained inaccurate and drivers were often left to deal with unfair consequences.
Fortunately, on August 23, 2014, the FMCSA's Motor Carrier Management Information System (MCMIS) took a big step forward to help drivers in this situation. Components of actions taken included the following:
Violations where a commercial driver was found to be non-guilty or where the case was dismissed without fines could now be removed from the MCMIS.
When the driver was ultimately convicted of a charge that was less than the original citation, that correction could now be accurately reflected in the records as well.
Benefits of this action are three-fold:
More accurate records are keeping drivers on the road.
Carrier investments are protected.
Because MCMIS data is used in other databases, including for the center of Compliance, Safety, and Accountability (CSA), accurate information in the MCMIS benefits drivers and carriers in even broader ways.
To reap full benefits, though, drivers must obtain the best outcomes possible with citations, so it's crucial they get the best legal representation possible when they occur. To help ensure this happens, the appropriate data review request (RDR) must be made and followed up upon, and this is something that quality legal representation can make happen.
#3 Protecting Drivers with ELD Issues
The new electronic logging device (ELD) mandate went into effect on April 1, with the intention being to help create a safer working environment for drivers. At a high level, the mandate is about streamlining data recording and hours of service (HOS) enforcement. And, during the period of soft enforcement in 2017-2018, HOS compliance did improve.
But one significant problem still needs to be addressed with this mandate, and that's the confusion still existing at roadside inspections that can arise with inspectors and drivers alike.
First, here's an overview of the mandate:
From December 18, 2017-March 31, 2018, drivers needed to have appropriate ELD equipment and documentation.
By that point, companies needed to have provided relevant training to drivers.
Drivers not in compliance during this time period were not written up. Neither were the companies, and no points were levied or trucks removed from the roads for problems associated with ELD compliance.
As of April 1, 2018, the mandate is in full effect, being fully enforced.
Now, here are some of the ways in which confusion is arising:
The FMCSA has grandfathered in use of automatic onboard recording devices (AOBRDs) in some instances and specifics are not always uniformly understood.
A small percentage of drivers are entirely exempt from this mandate.
Drivers must be crystal clear about whether their device is ELD or AOBRD; have a cab card with specifics along with an electronic user manual; and follow proper malfunctioning instructions/connectivity management.
Because of this confusion, some drivers and companies will find themselves improperly cited, and that's when quality legal representation is vital.
#4 Protecting Commercial Drivers Against Identity Theft
The problem of identity theft continues to grow in the United States, and commercial drivers are not exempt from becoming victims. In fact, you may frequently find yourself in unfamiliar neighborhoods, which can make it difficult to assess risks as you check out at a store, use an ATM, fill up your tank with gas and so forth. You can protect yourself by remaining aware of your surroundings, even when you need to get on the road quickly, and by not using any keypad at ATMs or gas pumps that don't look right. Use your free hand to block the keypad from any hidden cameras, and don't keep your PINs or Social Security number in your wallet.
It's not an overstatement to say that one incident of identity theft can ruin a victim's credit. And, as a commercial driver, taking time off the road to address resulting issues can be disruptive and expensive.
Here's another challenge specific to commercial drivers: If you're away from home for longer stretches of time, you may not open any mailed bank statements for weeks, so you may not know about credit card charges you didn't make or ATM withdrawals you didn't take for a significant period of time. Keep all receipts and check them against your statements when you get home or keep up with your accounts online. You can read more tips about preventing identity theft for commercial drivers. Plus, legal insurance benefits can help resolve issues related to the identity theft.
#5 Providing Additional Legal Services
As a commercial driver, you need to protect yourself against driving-related legal issues, but most people need legal assistance in areas of their lives other than their jobs. Besides covering you for moving and non-moving violations, plus any Department of Transportation (DOT) violations, CDL Defender™ by U.S. Legal Services provides coverage for spouses in commercial and personal vehicles, discounted legal services for personal matters, financial coaching and much more.
CDL Defender™ Plan by U.S. Legal Services
This legal insurance plan provides peace of mind by paying 100 percent of all legal representation fees for all moving and non-moving violations, as well as any DOT violations. As a member, you benefit from quality representation from local attorneys who practice right where citations take place and who understand FMCSA regulations. So, even when you are hundreds of miles from home, you're covered.
Through our years of experience, drivers represented in court by U.S Legal Services have been and are overwhelmingly satisfied with the results. In fact, 92 percent of our drivers express satisfaction.
So, if you have a motor carrier company and are ready to have us defend your commercial drivers and protect their families with attorneys who know the rules of the road, let's get started!
You can find more information about CDL Defender™ here.