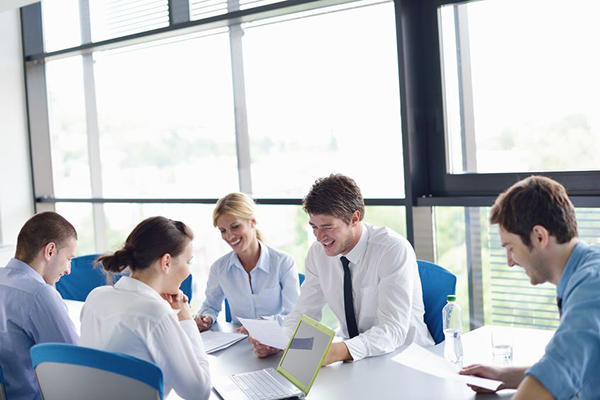 Voluntary Benefit Trends Reporting for 2017
"Although predicting the future is only an educated guess, one thing is certain," reads an article about upcoming trends from BenefitsPro.com. "Voluntary benefits are here to stay … As a result, the quantity and quality of voluntary benefits will continue to grow." Here are highlights of other trend predictions.
Human resource professionals struggle to increase employee engagement in the benefits process. Traditional solutions – that haven't been working that well, anyhow – really aren't working with millennials, so the article suggests you consider enrollment platforms and portals. The younger generation is used to navigating research processes on their own and that trend is unlikely to reverse.
Another trend: The definition of voluntary benefits continues to expand, and are now "all about lifestyle benefits, such as health club memberships, legal services or pet insurance." Employees are interested in nontraditional benefits in growing numbers and, as the Society for Human Resource Management (SHRM) points out, a primary reason to offer voluntary benefits is to attract and retain a quality workforce.
To be competitive, companies need to "one up" their competition, SHRM continues on to say, especially if you need employees with unique skills. And, a unique voluntary benefits menu can play a key role in the process and help your business build its brand as one that cares about its employees. This will help you to create a coveted "employer-of-choice culture."
Managing Stress: This Benefits Employers
Without question, legal challenges are stressful, and as a Global Benefits Attitudes survey from 2014 demonstrates, when employees are highly stressed, they are more disengaged from work, are absent more often and are less productive overall. This study, reports Forbes.com, surveyed 22,347 employees in 12 countries, including the United States.
Stress can reduce productivity in numerous ways, draining your energy. As TimeManagementINinja.com puts it, stress "hijacks your brain and makes it difficult to focus on what is important. It keeps nagging until you end up doing the urgent over your priorities." Stress wastes time, decreases creativity and impairs judgement – and none of this is good for your business.
Here's another plus: When stress is reduced, health care costs can go down, too. The connection between stress and medical issues is being borne out in increasing numbers of studies, and here is what FamilyDoctor.org has to say: "When you are stressed, anxious, or upset, your body reacts in a way that might tell you that something isn't right. For example, high blood pressure or a stomach ulcer might develop after a particularly stressful event." Although reduced health care issues and costs are important to any employer, it is especially important when a company is self-funded.
Legal Benefits Plans
When an employee knows that his or her legal costs fall under a benefits plan, this naturally reduces a significant source of stress. But, how do you know which legal benefits plan is best for your company? We encourage you to compare us with any other company, and we have created a list of questions that you should ask (us, too!). Be sure to ask what specific services are covered in a particular legal benefits plan and how, specifically, they're covered. How much is covered?
Attorney fees can be substantial. How much of these fees would be covered under a particular plan? What forms are required? How can an attorney be accessed and is prior permission required? How are the attorneys included in a legal benefits plan chosen? Will they be local?
And, another big question: How much will this plan cost?
We believe that after you compare and contrast plans, our U.S. Legal Services Family Defender™ plan will rise to the top as the best choice for you – and as the best choice for your employees. Here's to reducing stress and increasing productivity in 2017 and beyond!