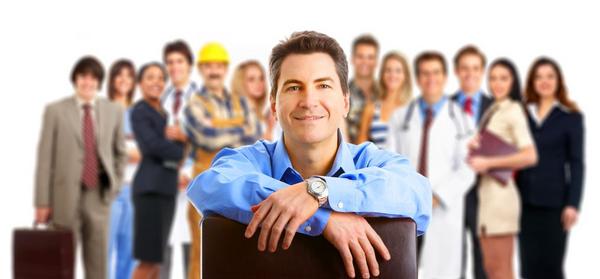 Legal insurance: A voluntary employee benefit that's good for employers
The effects of legal issues on the workplace
The time away from work that employees may need to deal with legal concerns is understandable, but there can be additional effects in the workplace. Absenteeism, poor job performance and even higher healthcare costs can result when an employee is under the stress of a legal-related event. One solution that's growing in popularity among employers is offering employees legal insurance benefits, also referred to as prepaid legal plans. These are often provided as a voluntary benefit that is available at no cost to the employer. Here at U.S. Legal Services, our Family Defender™, CDL Defender™ and Identity Defender™ plans offer comprehensive benefits that can help keep employees productive and focused on their work.
The financial factor
Because legal matters are often closely tied to financial concerns, employees may need assistance with both. To meet this need, we offer the Legal and Financial Wellness Initiative, a comprehensive program that offers a number of benefits, including financial coaching programs. Coaches work with members to help them resolve their financial challenges and create new, stable financial lifestyles.
Providing employees with access to legal services, identity theft defense and financial management guidance through a voluntary benefits package have a positive impact on their private lives that extends into the workplace. Knowing that professional legal assistance is readily available can give employees greater peace of mind. If the services are needed, legal matters can be handled more efficiently and affordably, and keep employees on the job.
Choosing the right legal insurance plan
All prepaid legal service plans are not created equal — the covered services can vary greatly, as can the fees, the levels of access to an attorney and other features. Employee benefits and human resources managers should research legal benefits providers to make sure they're offering employees the most comprehensive coverage available. Ask providers these questions to compare services, such as how participating attorneys are selected, what plan costs are and more.