LEGAL BENEFITS PLAN FOR EMPLOYEES
A voluntary legal benefits plan from U.S. Legal Services lets your employees focus on their work instead of their legal matters. In the same way that many benefits packages provide access to preventive medicine or dentistry, our plans give your employees access to preventive law.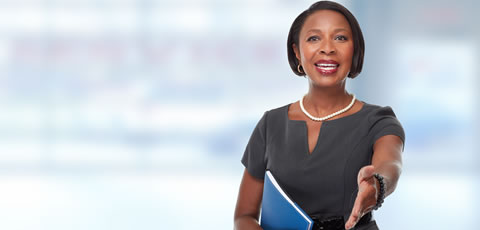 Easy to access and administer, our legal insurance plans give you a no-cost enhancement to your company's benefits package and your employees an affordable way to prevent and/or resolve their legal issues.
U.S. Legal Services delivers:
Quality attorneys: Our legal benefits plans are serviced by the industry's leading attorney network.
Customer service: Every member of our support staff is a problem solver with a keen dedication to the satisfaction of all members, employers, attorneys and agents.
Low premiums: We have competitive and affordable rates that consistently offer lower premiums than our competitors with greater coverage.
The most extensive coverage: We offer the most comprehensive plans in the industry and can tailor our plans to the needs of employers.
Our group legal services plan is relied on by employees in both private and public organizations, from financial institutions and healthcare organizations, to universities and government entities. Explore the links to the right to find out why so many employers turn to U.S. Legal Services for affordable, easy-to-administer legal benefits.
Group legal benefits plans provide peace of mind.
When employees are dealing with concerns such as legal issues, their burdens are often evidenced in the workplace through:
Wasted work time
Poor job performance
Increased healthcare costs
Absenteeism / Presenteeism
By having a voluntary legal benefits plan in place, your employees will have the peace of mind of knowing that they'll be prepared when legal matters arise — and you'll have employees who aren't distracted by legal concerns.
Help reduce employees' concerns about the costs of legal services.
Personal finances are at the top of the list when it comes to causes of stress, according to a report from the American Psychological Association, and finances are often closely tied to financially driven legal needs. When employees with legal problems hesitate to consult an attorney because they fear they can't afford legal representation, productivity suffers. With a legal benefits plan from U.S. Legal Services, both your employees and your organization reap the benefits of having affordable, quality legal services readily available.
Our legal benefit plans make you more competitive.
Great employees are your best asset, and a comprehensive benefits plan can help you attract and retain them. U.S. Legal Services lets you offer benefits that are equal to or better than those of your competitors, giving your most desirable candidates one more reason to go to work for you.