As a Commercial Driver, you face fines, suspension or even revocation of your license. Defend your livelihood today with U.S. Legal's CDL Defender™. Best of all, we pay your attorneys' fees!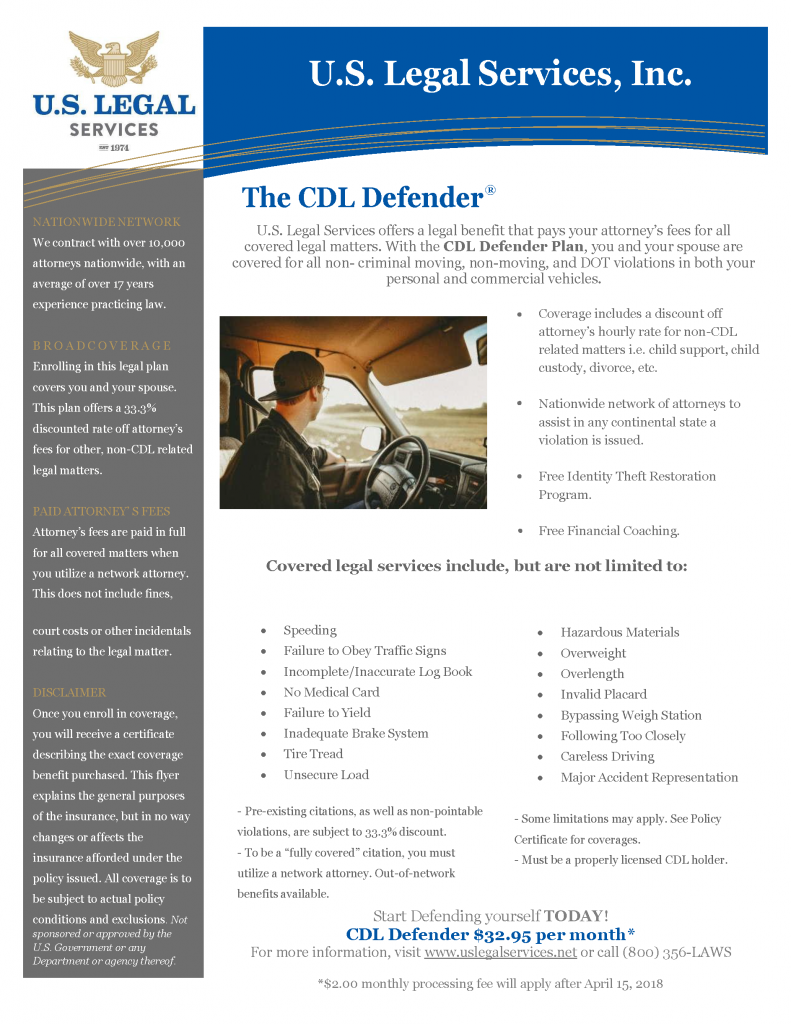 Behavior Analysis Safety Improvement Categories
All moving and non-moving violations for both carriers and drivers are covered at 100% which means U.S. Legal pays the attorneys' hourly rate!
Unsafe Driving
Fatigued Driving
Driver Fitness
Controlled Substances/Alcohol
Vehicle Maintenance
Cargo-Related
Crash Indicator
DataQ Challenges
Consultation services
Identity theft protection
Coverage for spouse in both commercial and personal vehicles
Financial coaching
Discounted legal services for personal matters
Limitations and exclusions apply. Insurance products are underwritten by U.S. Legal Services, Inc. Defender products are provided by U.S. Legal Services, Inc. , depending on the product and state. This material is for illustrative purposes only and is not a contract.
* Please refer to your summary plan description for your specific plan details.