Physical Distribution Services, Inc.
When you have a legal insurance plan in place before the need for legal help arises, you'll be prepared for the unexpected. With Family Defender™, an attorney will be available when you need one.
For almost half a century, U.S. Legal Services has been providing comprehensive legal coverage to employees and their families; which includes employees, their spouses, and unmarried dependents up to age 18, or 23 if enrolled as a full-time student. Attorney's fees are paid in full for all covered legal matters, giving you peace of mind for a low monthly premium.
U.S. LEGAL'S FAMILY DEFENDER™ PAYS ATTORNEYS' FEES
| | Covered In Full |
| --- | --- |
| Consultations | √ |
| Phone/Office | √ |
| Family Law *+ | 12 Hours |
| Adoptions | √ |
| Will, Living Will, Simple Trusts, P.O.A. |  √ |
| Civil Actions, Plaintiff/Defendant |  √ |
| Foreclosure + | √ |
| Real Estate Transactions | √ |
| Landlord/Tenant Law | √ |
| Traffic Violations | √ |
| Preparation of Legal Documents | √ |
| Juvenile Defense | √ |
| Consumer Law | √ |
| Misdemeanor Violations | √ |
| Personal Injury | √ |
| Bankruptcy + | √ |
| Immigration | √ |
| Fully Managed Identity Theft | √ |
| Financial Coaching | √ |
| Tax Assistance | √ |
| All other matters ** | 33.3% Discount |
Coverage includes representation up to and through trial, local network of attorneys close to your work or home, 24/7 Emergency Services in the event of arrest, and an Online Legal Document Library, which includes Will and other Document Preparation.
Some limitations apply.
*12 hour annual renewable cap on family law. +120 day waiting period for Family Law, Bankruptcy, and Foreclosure. **33.3% Discount
As a Commercial Driver, you face fines, suspension or even revocation of your license– defend your livelihood today with U.S. Legal's CDL Defender™.  We'll be there for you and we'll keep you on the road, earning money for you and your family. Best of all, we pay your attorneys' fees!
Through our years of experience, 92% of drivers represented in court by U.S. Legal are satisfied with the results.
With our low cost plan, The CDL Defender™ provides a wide range of benefits:
Covers you & your spouse in both commercial & personal vehicles
Identity theft restoration
DataQ Challenges
Consultation services
Financial coaching
Tax assistance
Discounted legal services for personal matters, pre-existing issues, & criminal violations
 
Unlike other plans, U.S. Legal pays 100% of all your attorney fees for representation for covered issues.
Covered legal services include, but are not limited to:
Speeding
Failure to Obey Traffic Signs
Incomplete/Inaccurate Log Book
No Medical Card
Failure to Yield
Inadquate Brake System
Tire Tread
Unsecure Load
Hazardous Materials
Overweight
Overlength
Invalid Placard
Bypassing Weigh Station
Following Too Closely
Careless Driving
Major Accident Representation
The Identity Defender™ Identity Theft Plan
With the Identity Defender™, you have access to restore your identity and good credit!
U.S. Legal Services offers an identity benefit that protects you and your family against Identity Theft. With the Identity Defender™, your family can fight back against stolen identity and can restore your good credit and your stolen funds.
The Identity Theft Solution. The Identity Defender™ is designed to help defend against the fastest growing crime in the nation. The Identity Defender™ will provide access to: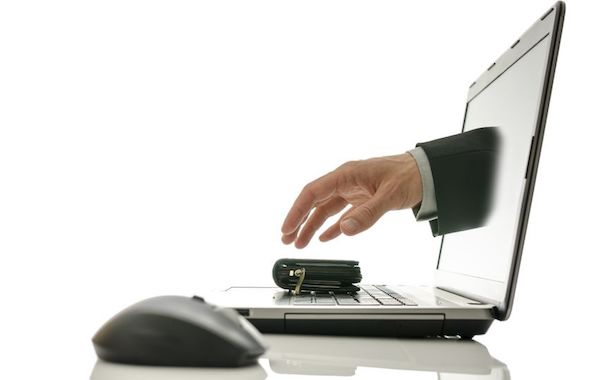 Coverage for pre-existing identity theft matters.
U.S.-based Restoration Experts available to assist with identity theft matters 24/7.
Online dashboard and mobile app available for continuous monitoring and alerts
Fight back when your identity is stolen and to restore your identity and good credit with Identity Defender™. Simply put, you can't get better Identity Theft Protection anywhere.
Advanced Fraud Monitoring
Change of Address Monitoring
Credit & Debit Card Monitoring
Dark Web Monitoring
Fraud Alert Reminders
Medical ID Fraud Protection
Smart SSN Tracker
Credit Monitoring
Lost Wallet
Stolen Funds Reimbursement
Identity Theft Insurance ($1 Million)
Identity Restoration Specialist
Two Adults & Unlimited Dependent Children – Coverage for two adults (total) living in the same household is included in your membership.. Additionally, unlimited dependent children 25-years-old and under living in the same household as the primary member are included in the plan. Children 25-years-old and under will receive an identity protection product specifically designed for minors and young adults. At least one adult membership is required to receive ChildWatch.
Identity Monitoring (Dark Web Monitoring)
Smart SSN Tracker
Identity Restoration
Identity Theft Insurance ($1M)
Fully Managed Recovery Services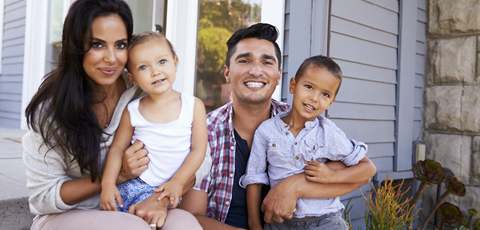 T W O-F A C T O R
A U T H E N T I C A T I O N
Members receive a second form of authentication – a verification code – delivered by email, text, or phone for an extra level of security.
B R O A D C O V E R A G E
The Identity Defender™ Plan covers monitoring, alerts, and restoration. The Plan is backed by $1 million-dollar identity theft insurance for each plan member
IDENTITY RESTORATIO N
SPECIALIST
Certified Protection Experts available 24/7. Experts complete all paperwork and make all calls to ensure your identity is restored.
You will receive a certificate describing the exact coverage benefit purchased. This website explains the general purposes of the insurance described, but in no way changes or affects the insurance afforded under the policy actually issued. All coverage is to be subject to actual policy conditions and exclusions. Some limitations apply. All cancellations must be received in writing. Not sponsored or approved by the United States Government or any Department or Agency thereof.