Grow Your Practice With Us–
At No Cost
We know how demanding it is to make efforts to grow your practice while serving your existing clientele; we are here to help.
Scale your practice based on plan member referrals
We have enabled attorneys across the U.S. to scale their practice with referrals from our plan members. Many of our partnering attorneys have successfully used this model to significantly increase local, non-legal plan business within their offices. We also manage all marketing efforts to plan members, allowing you to remain focused on your business.
Gain clients from our exclusive partnerships
Our continued focus on expanding our broker and employer partnerships both nationally and regionally results in increased clients for our attorneys. Additionally, we have an exclusive marketing partnership with Allstate Benefits so our plans are the exclusive legal protection plans marketed by Allstate Benefits to broker consultants and employers nationwide.
Why Join Our Legal Network?
For nearly 50 years, employers have partnered with us to provide their employees with a legal insurance plan. We work to secure qualified attorneys like you to serve those employees when they need legal help.
As a partner in our network, you will experience:
We are not an attorney referral network—there are no remittal fees or costs associated with joining our network.
You will be paid directly by U.S. Legal Services through our simple, direct-deposit payment process.
An Esteemed Collegial Network
We partner with a highly qualified network of more than 10,000 attorneys across the U.S.
You choose the services you offer and the clients you accept. You are also free to leave at any time.
Watch the attorney testimonial from Omar Farooq, Esq, one of our Network Attorneys.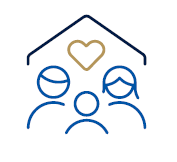 The Family Defender™ is designed to protect members and their families through a wide range of legal services. Our plan covers 100% of personal legal matters, including but not limited to estate planning, immigration, divorce, child support, child custody, traffic violations, debt, civil law, elder law, and more.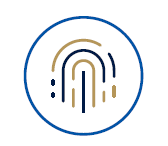 The Identity Defender™ covers identity theft monitoring, alerts, and restoration for members and their families. Backed by $1 million of identity theft insurance for each member, the plan also provides access to dedicated specialists who will help members restore both their identity and their credit.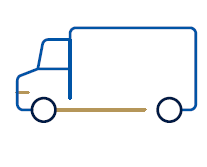 Designed for commercial drivers, our CDL Defender™ covers 100% of all non-criminal moving, non-moving, and DOT violations for members and their spouses in both their commercial and personal vehicles. We offer a 33.3% discount for our members on most personal legal matters.